A Close Election at AmCham Annual General Meeting
AmCham Southwest held its

 Annual General Meeting on Thursday, January 14, 2016

 at the Sheraton Lido Hotel. The AGM is the largest and most elite gathering of AmCham members each year, as all the corporate members vote to elect a new AmCham board of governors. Around 200 guests attended this year's AGM, including CG and officers from U.S., New Zealand and Israel General Consulate; local government leaders; CEOs of Fortune 500 companies, etc.

The board of governors presented annual reports covering AmCham's activities,CSR projects, and finances in 2015 and plans for 2016. AmCham members also cast their votes to elect the new 2016 board.
Throughout the new year, AmCham Southwest will continue to work closely with the U.S. Consulate in Chengdu and other AmCham chapters in China to promote economic cooperation between the U.S. and Southwest China. We plan to send delegations to Chongqing, Kunming, Guiyang, and other neighboring cities to investigate opportunities for collaboration and investment. Once again, AmCham Southwest would like to thank our friends for their ongoing support!
We would like to acknowledge our sponsors:
Zhong Hao Law Firm
Chengdu Flover Jewelry Co.Ltd.;3000 METERS FORAGE CO.,LTD;United Airlines;MSH CHINA Enterprise Services Co., Ltd;Malvern College Chengdu;Celula Chengdu Med -Technology CO., Ltd;Sino-US United Metlife Insurance Company Limited Sichuan Branch;Bybo Dental National Chain
Wanda Reign Chengdu;Chengdu Lido Sheraton Hotel;Sino Stage Entertainment Company;Sichuan Changfu Cultural Communication Limited Liability Company;The Top Healthy Medical Management Co.Ltd Chengdu Branch
中国西南美国商会年终大会

于

2016年1月14日星期四晚

在天府丽都喜来登酒店隆重举行。年终大会吸引了近200位重要嘉宾莅临,包括中国西南地区500强公司的总经理,西南区域商业领袖,名流政要、主流媒体,美国、新西兰、以色列等国领事馆总领事及官员们以及西南美商会企业代表齐聚一堂。本次年终大会由理事会成员

回顾了2015西南美国商会的主要活动、年度财务报告、CSR慈善活动报告以及2016年度的计划,并经过会员投票选出了2016年度西南美国商会新一届理事会成员

。
西南美国商会将在新的一年里同成都美国领事馆及其他在中国的美国商会紧密合作推广美国的商业机会并组团赴成都、重庆、昆明、贵阳及成都周边城市考察、投资。在此再次感谢一直支持美国商会的朋友们!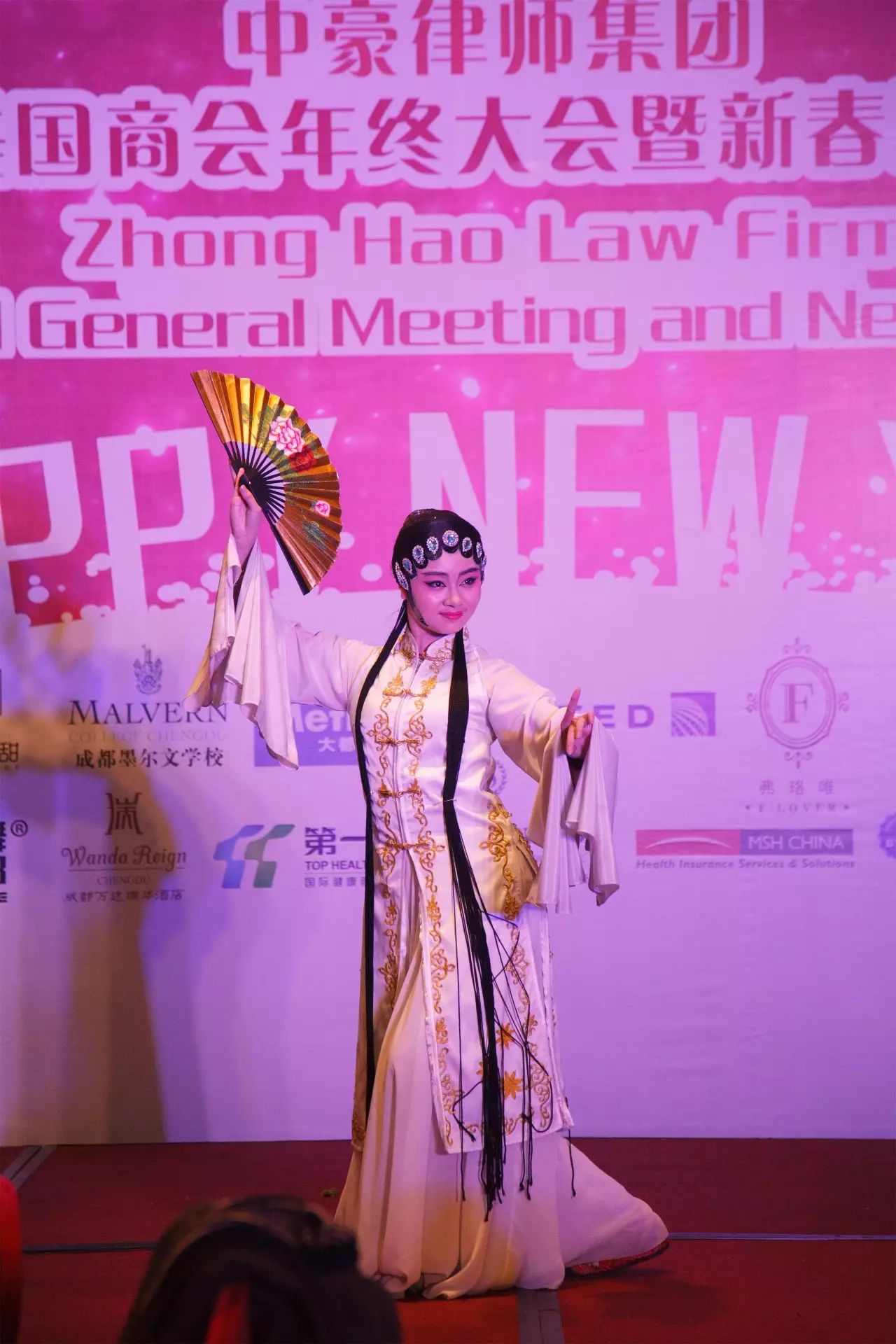 中豪律师集团
成都弗珞唯珠宝有限公司;成都三千米甜蜂业有限公司;美国联合航空公司;万欣和(上海)企业服务有限公司;成都墨尔文学校;成都赛雷纳医疗科技有限公司;中美联泰大都会人寿保险有限公司四川分公司;拜博口腔医疗集团
成都万达瑞华酒店;天府丽都喜来登饭店;舞邦文化传播有限公司;四川长富文化传播有限责任公司;成都第一健康医疗管理有限公司
2016 AmCham Chengdu Board of Governors
2016美商会理事会(11位)
Chairman 会长
Benjamin Wang 王晓东
Chairman of Coffee Beanery Chengdu Ltd.
Chairman, Guangdong Investment Co., Ltd
美国宾诺咖啡成都有限公司董事长
冠东投资有限公司董事长
Vice Chairman 副会长
Eli Sweet 史君
General Manager of Sinostage Entertainment Company
美国舞邦文化传播有限公司总经理
Vice President (Treasurer) 常务理事(主管财务)
Jacky Muk 麦宗永
Senior Partner of Chengdu KPMG Advisory (China) Ltd.
毕马威企业咨询(中国)有限公司成都首席合伙人
Vice President (Administration) 常务理事(主管行政)
Jolly Ma 马朝萌
General Manager of Measurement Specialties (Chengdu) Ltd.
Deputy General Manager of MEAS Asia
精量电子(成都)有限公司总经理
MEAS集团亚太区副总经理
Vice President (Programs and Activities) 常务理事(主管活动)
Andrew Pfaff 安迪
Country Manager of EOG Resources China Ltd.
美国依欧格资源公司中国区总经理
Board Members 理事
Joseph Ma 马加宁
VP of GE China, GM of GE China Innovation Center
GM of GE Southwest China Region.
通用电气中国区副总裁
通用电气医疗集团西区总经理
Charles Cheung 张耀华
Managing Director of Dell (China) Company Ltd. & Dell (Chengdu) Company Ltd.
戴尔(中国)有限公司&戴尔(成都)有限公司董事总经理
Yi GU  顾仪
Intel Government Affairs Director of West China
英特尔(中国)华西区政府事务总监
Kelsi Hoser  于珂
Regional Sales Manager, United Airlines (Chengdu)
美国联合航空公司成都地区销售总经理
Richard Deutl 杜德瑞
General Manager of The St.Regis Chengdu
成都瑞吉酒店总经理
James Wemyss
Director of Strategy and Business Development,
Chongqing Stone Tan Credit Guarantee Co., Ltd
重庆谈石融资担保有限公司,战略及业务开发总监